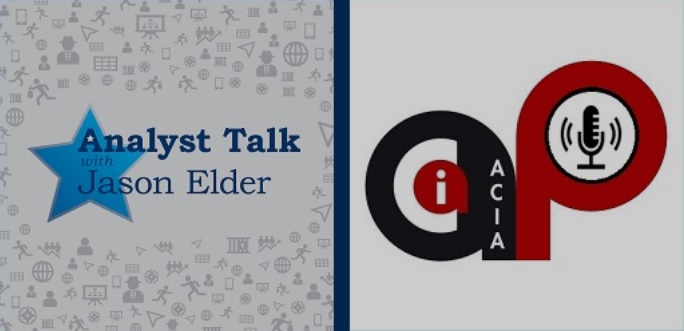 We are pleased to announce that the ACIA will now be producing Podcasts on the first Thursday of the Month.
We are also pleased to welcome Jason Elder and Mindy Duong from LEAP - Law Enforcement Analysts Podcasts - who will kindly be hosting our podcasts on their site.
Our guests will be from a variety of backgrounds, experience and profession, but all with valuable and insightful views on Crime & Intelligence Analysis and it's place in modern society.
The purpose of these podcasts is to provide a support network, to improve analyst development, and create a critical mass to help improve change. It is all about coming together with others to share experiences, information and ideas so we can all develop regardless as to where we are in the world.
We would like all our listeners to be open-minded and allow us to network and promote the profession.
As ever, in the spirit of collaboration, if you would like to hear a particular speaker (or know one!), or have a subject matter or theme you'd like to hear about, drop us a line at podcasts@acia.org.uk
---
Episode: 0010
Title:  The NAWG: Observations, Challenges and Plans for the Future
Release Date: 16th of September 
Related Links: https://www.college.police.uk/,  https://twitter.com/policenawg?lang=en \
Podcast Writer: Paige Keningale 
Theme Song: Wolf Moon- Unicorn Heads. 
Podcast Email: podcasts@acia.org.uk 
Podcast Webpage: https://www.acia.org.uk/Podcasts 
Podcast Social Media: Twitter: ACIA_org,  LinkedIn: Association of Crime and Intelligence Analysts (UK). 
Timings 
00:00:02- Introducing Leigh
00:01:38- Where we are at the moment in terms of law enforcement 
00:03:53- How has the analyst role changed 
00:09:00- Challenges of analysis 
00:10:00- Analysts of the future 
00:21:53- ACIA Science Snippet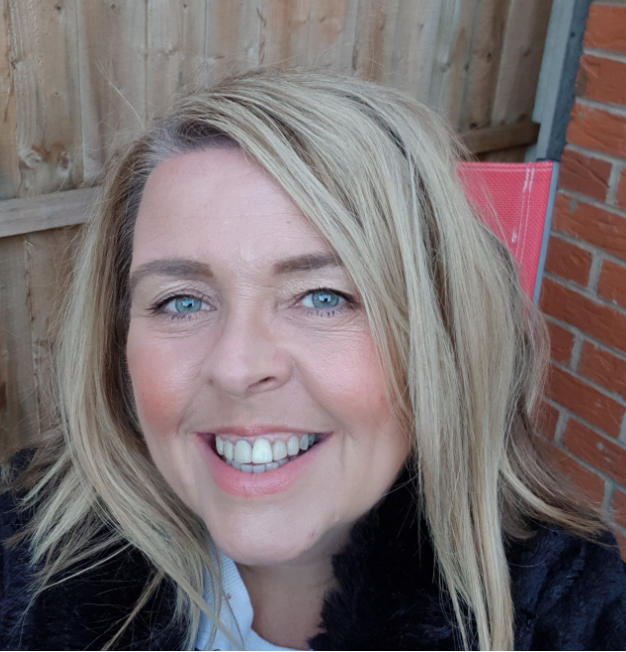 Bio
Leigh Morgan-Jones – Head of Service Delivery - Staffordshire Police. Leigh has been enjoying her career at Staffordshire Police since 2003 following her role as an Analyst for West Midlands Police and is part of the Knowledge Hub Command Team specifically responsible for research, intelligence, performance and analysis force-wide.  Leigh leads several happy teams that deliver a consistent outstanding service for Local Policing, Investigative Services and Force strategic leaders as well as a Real Time Intelligence function within the Contact Services Department.
---
Episode: 0009
Title:  Place and Space: How We Understand Both Concepts in Relation to Law Enforcement.
Release Date: 2nd of September 
Related Links: Brantingham, P. J., & Brantingham, P. L. (1981). Environmental criminology. New York: Sage.
Podcast Writer: Paige Keningale 
Theme Song: Wolf Moon- Unicorn Heads. 
Podcast Email: podcasts@acia.org.uk 
Podcast Webpage: https://www.acia.org.uk/Podcasts 
Podcast Social Media: ACIA,  LinkedIn: Association of Crime and Intelligence Analysts (UK). 
Timings 
00:00:30- Introducing Derek
00:03:15- The Dark web project 
00:09:20- Integration problems: Place and Space 
00:14:00- Incorporating digital within these places and spaces
00:33:33- ACIA Science Snippet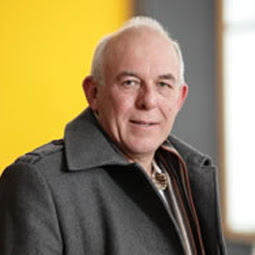 Bio
Derek joined Northumbria University in 2008 as a lecturer in Crime Science and has been the BSc Crime Science programme leader since attaining the position of senior lecturer in 2009. He has considerable experience of the teaching and learning quality assessment processes, developed a BA programme in Human Geography & Crime and a number of bespoke accredited training courses for industry.
Derek is the Principal Investigator for an EU-funded project in partnership with 6 European agencies and government bodies concerning transnational offending and the exchange of bioinformatics across EU state borders. In addition Derek is actively engaged in securing funding from the private sector for a student bursaries and research projects.Prior to joining academia Derek was a serving UK Police Officer for 30 years during which time he received 8 commendations for investigatory work. He spent the majority of his service in investigation roles working in departments ranging from general localised criminal investigation, Vice & Drug investigations, National and International investigations and major crime operations.
---
Episode: 0008
Title:  Autism and Law Enforcement: How much do we know?
Release Date: 17th of August 2021
Name Drops: Locate International, Regional Counter-Terrorism Advisory Group
Related Links: https://www.ucl.ac.uk/jill-dando-institute/sites/jill-dando-institute/files/self_selection_final_no_20.pdf 
Associations Mentioned: Locate International, Regional Counter-Terrorism Advisory Group
Contact: LinkedIn profile 
Podcast Writer:  Paige Keningale 
Theme Song: Wolf Moon- Unicorn Heads. 
Podcast Email: podcasts@acia.org.uk 
Podcast Webpage: https://www.acia.org.uk/Podcasts
Podcast social media:  ACIA,  LinkedIn: Association of Crime and Intelligence Analysts (UK). 
Timings
00:00:12- Introducing Tanja
00:01:57- Locate International 
00:04:20- Skill sets Autistic analysts provide
00:18:36- The interview Process and how this can affect those who are on the autistic spectrum 
00:25:44- Break 
00:25:55- Research Snippet with the Police Science Dr
00:26:58- How distractions have negative impacts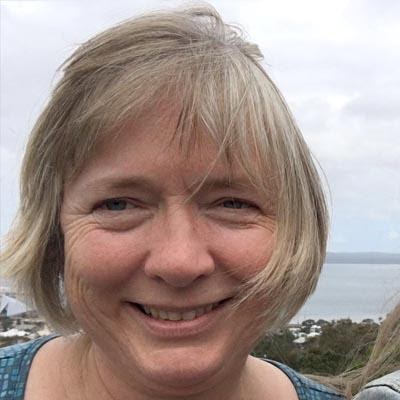 Bio 
Tanja Conway-Grim works in a variety of roles with different organisations such as the NHS and the police. She is on the autistic spectrum and is an experienced presenter and workshop facilitator on a variety of subjects including autism, neurodivergence, co-production, and missing persons. She has a BSc (Hons) in Biological Sciences and an MRes in Forensic Investigation. She is a member of the Regional Counter-Terrorism Advisory Group (RCTAG) and sits on the Advisory Board of Locate International - which specialises in reviewing cold-case homicides and long-term missing person cases using OSINT. Autistic Detectives is a project to explore the positive attributes of autism and how it can benefit investigations.
---
Title: Boost your Intelligence Analysis with the Power of Location
Release Date: 5th of August 2021
Name Drops: Geospatial Commission, Cabinet Office
Related Links:
Featured as one of the 30 women's in the global Women in GIS Volume 2, Esri Press (> promotional storymap)
The Government Geography Profession: https://www.gov.uk/government/organisations/government-geography-profession
To register: https://members.geography.gov.uk/register/
Resources links:
GIS and Crime Mapping, Spencer Chainey & Jerry Ratcliffe (2005)
Crime Analysis for Problem Solvers in 60 small steps, Ronald V. Clarke and John Eck (2016)
Sherman, L., and Kumar, S. (2021). Equal Protection by Race with Stop and Frisk: a Risk-Adjusted Disparity (RAD) Index for Balanced Policing, Cambridge Journal of Evidence-Based Policing, 5, 1-19.
Link for article: https://link.springer.com/article/10.1007/s41887-021-00065-4
Associations Mentioned: Geoservices, Geospatial Commission, Cabinet Office, Women+ in Geospatial and GovGeoProfession.
Contact: Linked in profile
Podcast Writer: Paige Keningale
Theme Song: Wolf Moon- Unicorn Heads.
Podcast Email: podcasts@acia.org.uk
Podcast Webpage: https://www.acia.org.uk/Podcasts
Podcast Social Media: ACIA, LinkedIn: Association of Crime and Intelligence Analysts (UK).
Timings
00:01:02 - Introducing Olivia
00:05:15 - Location at the heart of analysis/problem solving
00:18:40 - The tools and skills needed
Break
00:28:12 - ACIA Science Snippet
00:29:07 - Olivia's Top Tips for Analysts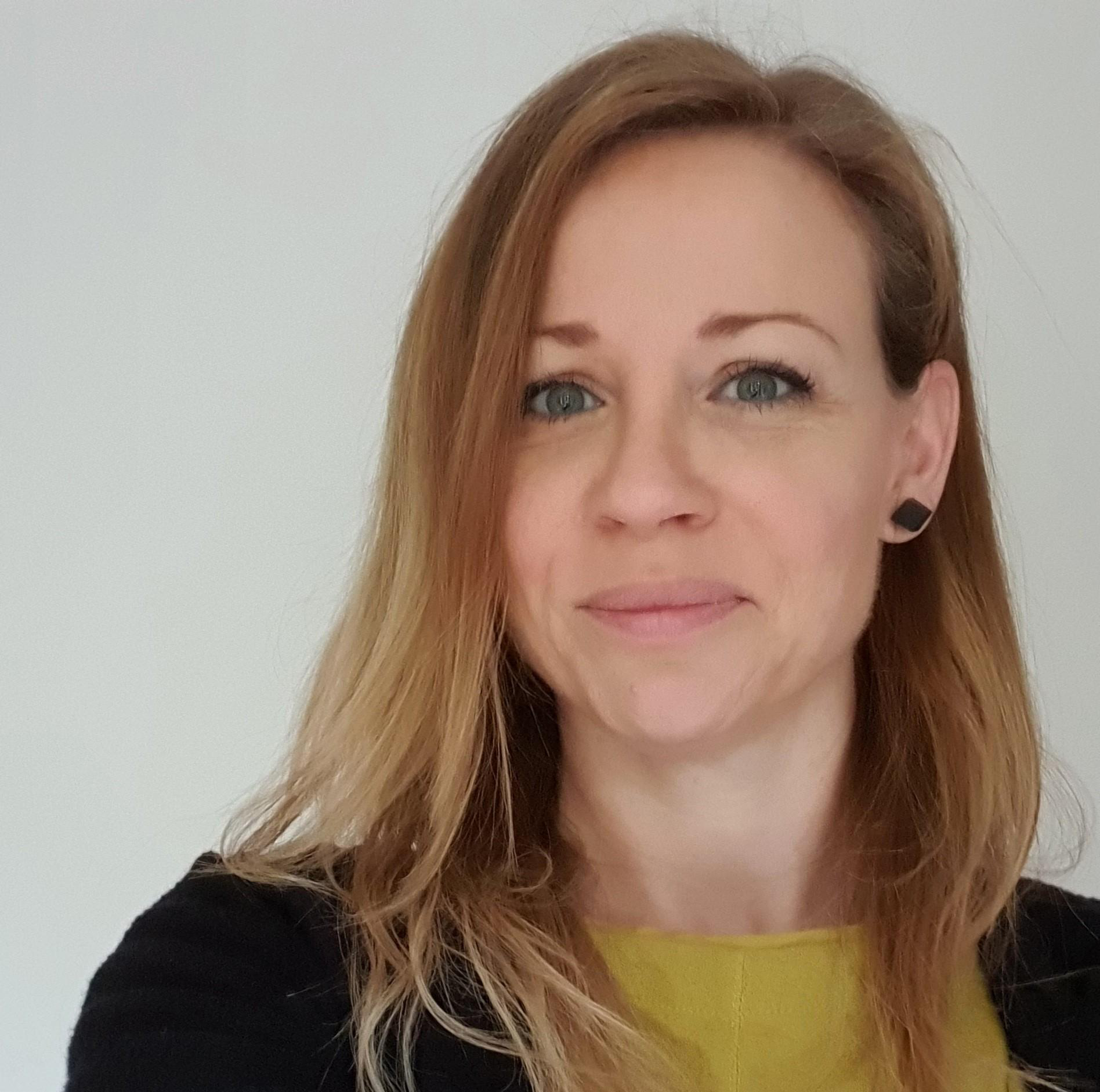 Bio
Olivia Powell is passionate about geospatial data and its ability to unlock unique insights to decision making. With an MSC in Geographic Information Systems, Olivia spent 16 years working in Avon and Somerset Police, first in Criminal Intelligence Analysis (using it daily to solve cases and strategic problems) then as the Geoservices team manager, coordinating the spatial analysis training for the analytical profession and expanding the use of geospatial tools to their business areas, making Avon and Somerset Police one of the most geospatially driven force in the UK.
She has now joined the Geospatial Commission, in Cabinet Office, and continues to promote the use of location data across the UK and the UK's great geospatial expertise worldwide as International Lead. Olivia is also passionate about diversity and sits on the Executive Board of Women+ in Geospatial.
---
Podcast 006 - 'Ian Callaghan: Protecting Sport Against Sources of Corruption'
About the guests: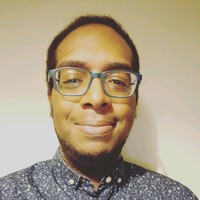 Ian Callaghan is the Intelligence Manager at Stats Perform, where he works with sport rights holders and betting operators to protect sports against match-fixing and other integrity risks. Ian has over 17 years' experience in intelligence and data analysis roles across law enforcement, regulatory bodies and local government. During this podcast Ian shares his career journey with us and helps us understand how Stats Perform is impacting sports around the world by launching new Fan Engagement, Sports Betting and Team Performance solutions.
 If you would like to contact Ian, please find him on LinkedIn https://www.linkedin.com/in/icallaghan/ or if you want more information about Stats Perform please see https://www.statsperform.com/.
---
Podcast 005 - 'Danielle Williams - The Experienced Analyst'
About the guests: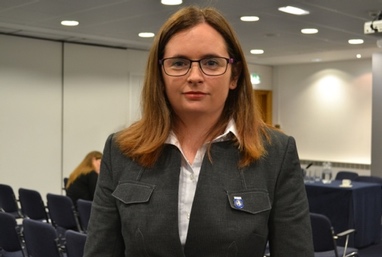 Dani has been an intelligence analyst within policing for 16 years and a special constable for 12. She initially worked on divisional level 1 criminality before moving forces to work on a Major Incident Team. She then moved back to divisional work but within the world of child sexual exploitation undertaking both strategic and tactical work to improve the policing response to this type of criminality. She then moved over to work in a multi-agency CSE team working for the council and then moved to the Joint Slavery and Trafficking Analysis Centre where she represented territorial policing and was the lead for Child Trafficking.
Dani was one of the winners of the ACIA awards in 2014 and went on to win the IALEIA award in 2015. She regularly speaks at conferences and enjoys promoting the work of analysis in law enforcement.
Dani recently left law enforcement to take the post of Child Protection Lead Analyst within a safety tech company at the forefront of tackling online abuse of children.
---
Podcast 004 - 'Forensic Analytics- The Innovators'
About the guests:
Jenna and Andrew both work for Forensic Analytics, a company who are the leading provider of innovative software solutions in the fight against crime and has recently received the Queens Award for Enterprise Innovation 2021.


---
Podcast 003 - 'The Magician's Apprenticeship'
About the guests: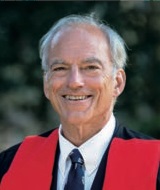 Professor Lawrence W. Sherman is the founder of the Evidence-Based Policing movement and Honorary President of the Society of Evidence-Based Policing (UK). Professor Sherman began his career in police research in the New York City Police Department in 1971 as a civilian analyst in the Office of the Commissioner. Since then, he has conducted research in over 30 police agencies including the Metropolitan Police and the Australian Federal Police and has made major contributions across the policing community. His major contributions include his 1998 Police Foundation Lecture on Evidence Based Policing and his development of the Cambridge Crime Harm Index in 1987.
Now, Professor Sherman is offering Intelligence Analyst Apprenticeship Training under a level 4 Cambridge pathway for Evidence-Based Policing.
---
Podcast 002 - 'Cyber-wareness' - Dr Vasilis Karagiannopoulos' talk will focus on his work for the award-winning Cybercrime Awareness Clinic he directs and will discuss the findings from previous and current work relating to cyberawareness for young people, small and medium organisations and older adults over 60 years of age. This will involve work he has done for Hampshire police, the National Cyber Security Centre and the European Commission Interreg 2 Seas. Finally, Dr Karagiannopoulos will analyse the Clinic model as a public criminology innovation project and will review the challenges and lessons learned from the experience or running the Clinic in the past 3.5 years.
About the guests: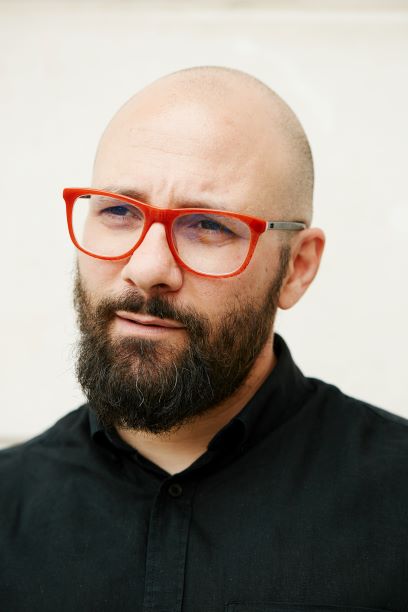 Dr. Vasilis Karagiannopoulos is a Reader in Cybercrime and Cybersecurity at the Institute of Criminal Justice Studies (ICJS), University of Portsmouth.Vas graduated from Athens Law School and completed an LLM in Information Technology and Telecommunications Law and a PhD in Law at the University of Strathclyde. He is currently the Director of the Cybercrime Awareness Clinic, which was recently awarded a National Cyber Awareness Award in the National Cyber Awards 2020 sponsored by the National Police Chiefs' Council. He has also developed and led the launch of the innovative BSc in Criminology and Cybercrime in 2018 and has published in national and international academic journals and magazines on various cyber-related issues. He is currently working on national and international Clinic projects funded by the EU Commission, the National Cyber Security Centre and the Centre for Research and Evidence on Security Threats.
---
Podcast 001 - 'Missing in plain sight' - Neil Smith and Dave Grimstead from Locate discuss Open Source Intelligence and how information is used to find missing people. Locate also have their own Podcast called The Missing, which you can check out here. They're also looking for Analyst volunteers to help out on a new project starting March 2021. Get in touch if you want to try something different!
About the guests: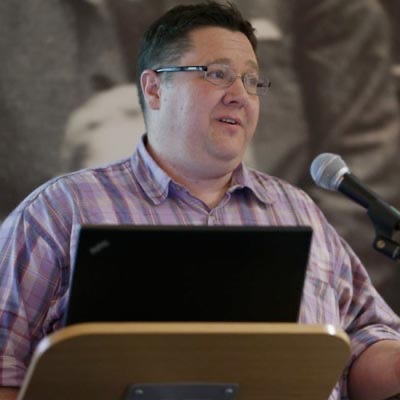 Neil Smith: After serving over 10 years as a police officer in a UK Police force, Neil has spent most of the last 15 years as a full-time investigative researcher for a mixture of clients. Neil regularly speaks on the subject of open source intelligence and using the internet as an investigative tool at a number of conferences and events both in the UK and around the world.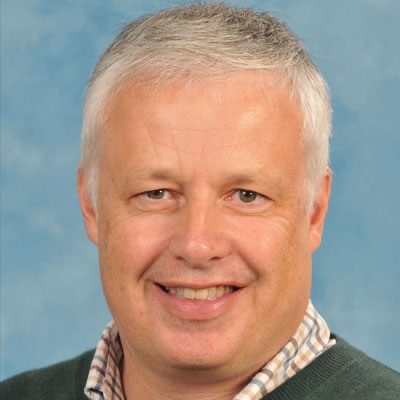 Dave Grimstead: Dave has worked in the field of international and serious organised crime with the UK National Crime Squad (now NCA). He has utilised his experience in covert operations, leading successful investigations to tackle trafficking of drugs and people. Dave enjoyed a distinguished policing career as a Detective Inspector; leading and managing complex investigations from kidnap and extortion to child homicide.
---
Other Podcasts and Channels you may find of interest